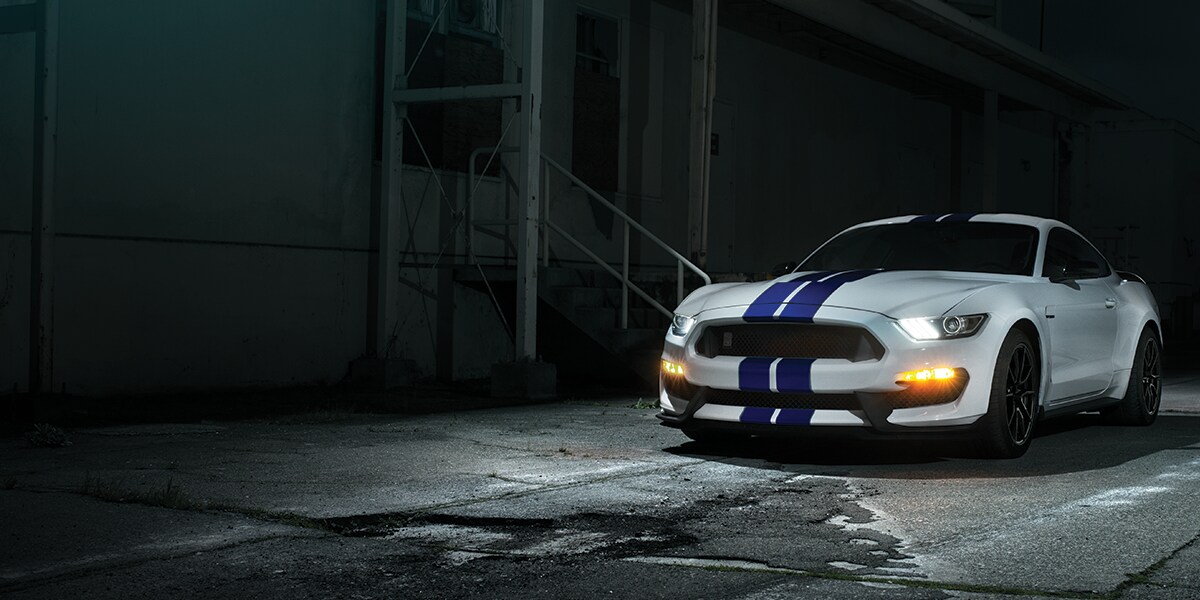 The iconic Shelby GT has returned with more power, performance and Shelby styling! The newly designed Shelby GT combines terrific handling, strong V8 power, muscular exhaust note, and handsome good looks. The naturally aspirated version produces 480 horsepower.  The additional horsepower comes from a new exhaust, while a Ford Performance supercharger is available that can boost horsepower over 700+*.
Shelby also worked with Ford Performance to tailor the suspension and maximize the car's capabilities, all without sacrificing ride quality. The exterior features proprietary bodywork and stylish new wheels, while Shelby touches can be found inside the sporty interior.
Available through select North American Ford showrooms, the 2019 Shelby GT offers thrilling performance and dynamic handling in a car that owners will love to drive all day, every day. The car can be ordered as a fastback or convertible in any color available from Ford. Drivetrain options include a 6-speed manual or a 10-speed automatic transmission. Every Shelby GT will receive a Shelby serial number and be included in the official Shelby Registry.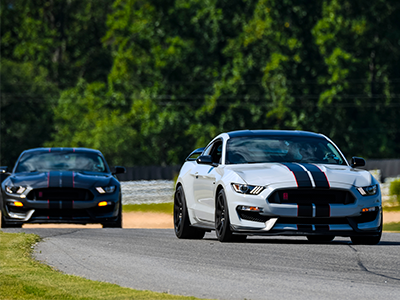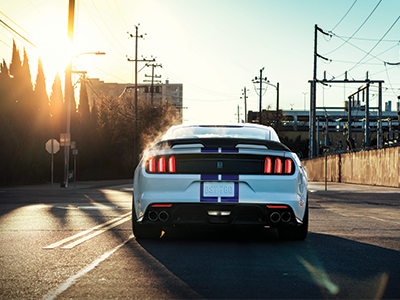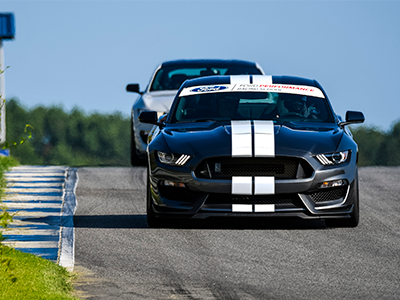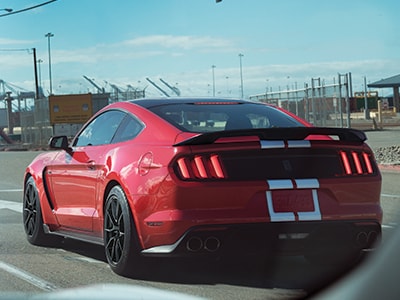 Starting MSRP $61,345
Heritage/Premium MSRP $66,345
Pricing includes base Mustang, pricing based on manual transmission, 300A coupe. Includes 3 Year / 36,000 miles warranty. Heritage option pictured.
*Late availability on supercharged option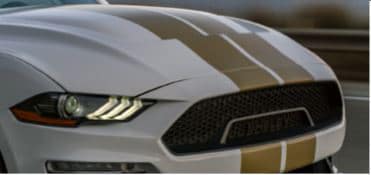 Standard Features Performance
Shelby GT deep draw hood
Hood vents
Shelby spec 20" wheels, staggered
Shelby spec tires
Ford Performance springs
Ford Performance sway bars
Shelby by Borla cat-back exhaust
Caster camber plates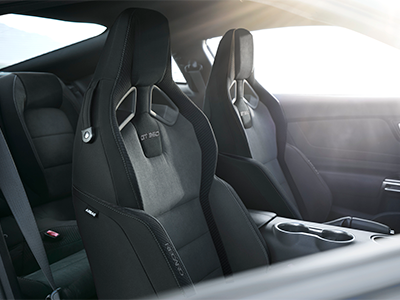 Exterior & Interior
Shelby upper grille *In standard Ford fascia*
Rocker Panels
Rocker wings
Tail light panel
Le Mans style striping
Driver and passenger Side stripes
Emblems and badging
CSM numbered dash plaque and engine plate
Engine caps
Shelby tech signature manufacturing plate
Embroidered floor mats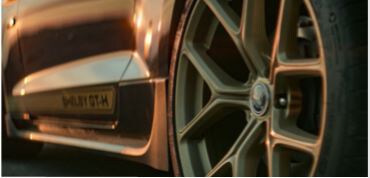 Optional Features Shelby GT-H (Heritage)
Black w/gold or White w/gold color combination
Shelby front fascia assembly
Ford Performance front struts
Ford Performance rear shocks
Shelby by Borla cat back exhaust
Lighted door sill plates
Gold finished wheels (Optional)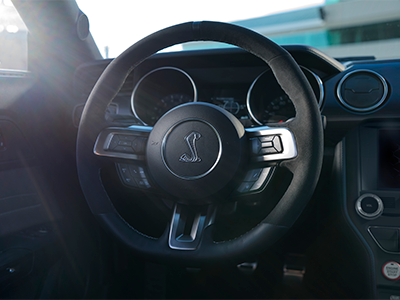 Shelby Premium Package
Shelby front fascia assembly
Ford Performance front struts
Ford Performance rear shocks 
Ford Performance rear shocks
Shelby by Borla cat back exhaust
Lighted door sill plates